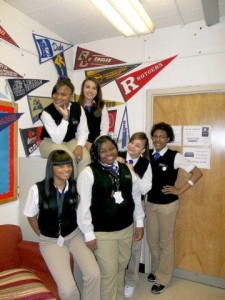 A nice feature on the girls of Chicago Tech Academy learning to become programmers and tomorrows tech innovators:
Chicago Tech Academy co-founder and director Matt Hancock wants to make a dent in the stereotype that coding is just for nerdy white guys.

"A lot of young women come to us with a lot of what you'd think of as stereotypical, these are good jobs for women kind of aspirations," Hancock said. "We spend a number of years trying to not just expose them to the different range of jobs that are out there in technology but get them really passionate about it."
Check it out on WEBZ.